Student Experience - Howard University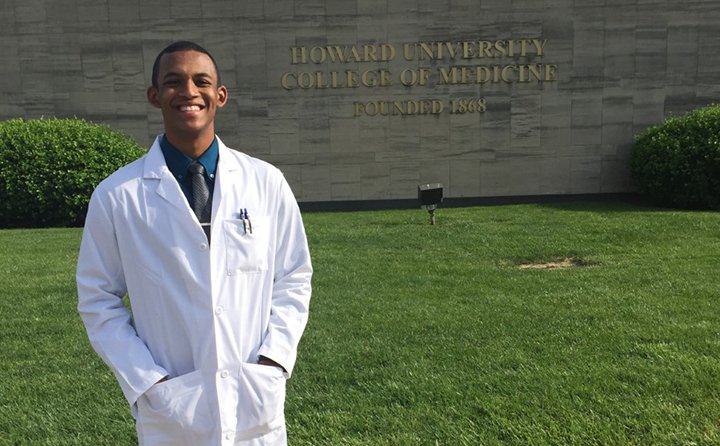 by Adam Butler '19
This summer I spent six weeks at the Howard University College of Medicine Summer Medical and Dental Education Program (HUSMDEP). The AAMC-organized program is a free academic enrichment and professional development to students who are pursuing a career in medicine and dentistry. Throughout the program, I had the opportunity to shadow physicians, visit the National Institutes of Health and the Association of American Medical Colleges, take courses in MCAT-related subjects, network with health professionals and medical students, and build relationships with pre-health students from across the country.
My time spent at Howard University was strictly dedicated to independent thinking. My most unique experience of independent thinking occurred while I was doing research for the W. Montague Cobb Research Lab. The Cobb Lab focuses on biological and anthropological research and works with skeletal samples from the New York African Burial Ground. In my research, I conducted a bio-history for one of the samples, in which I was tasked with determining what a certain individual's life was like based on skeletal anatomy, cause of death, location of residence and time period of life. Independent thinking played a huge part in my research because I started with a very small amount of information and direction. When recreating the individual's life, I had to think very carefully and analytically about what factors would have influenced it. In order to successfully do this, I had to view multiple perspectives. My assigned individual was alive during times of heated racism, war and serious socioeconomic issues. I was challenged to think about what life was like for a young African-American faced with different and substantial factors. Overall, the research allowed me to think creatively, analytically, and in an investigative fashion. I am incorporating these types of independent thinking into my education here at BW. I strongly believe that since I've come back to campus, I have been a much better student because of my developed independent thinking ability.
Personally, I think that independent thinking is one of the most important skills to have because it develops individuality. Being able to think independently allows people to come up with their own ideas, develop their own opinions and be their own person. By developing our individuality, all of us are better equipped to contribute to the betterment of the world, using our unique viewpoints and perspectives to come up with the next steps needed to advance the society around us.