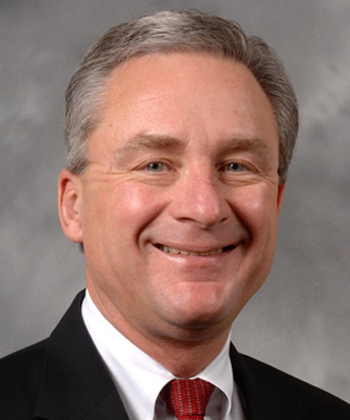 Director, MBA, EMBA, and MBA HR Track
MBA, Thunderbird School of Global Management
B.S. The Ohio State University
Contact:
Dale Kramer is the director of the MBA, EMBA, and the MBA HR track at Baldwin Wallace University. In this position he oversees marketing, student recruitment, program assessment, faculty development and recruitment as well as finance and academic planning for these programs.
Kramer brings almost 30 years of global business leadership experience to Baldwin Wallace including approximately 23 years at BF Goodrich Specialty Chemicals, and 7 years at Ferro Corporation. At Goodrich, a $4 billion aerospace and specialty chemicals' manufacturer, his executive experience included five years of leading BFG's Plastics businesses in Europe, five years of running the chemicals and plastics businesses in Venezuela, and ultimately he was Global Vice President of the Polyurethane businesses. While at Ferro Corporation, a $2 billion performance materials manufacturer, he held several executive leadership positions including that of corporate officer and vice president of performance chemicals.
Kramer currently serves as co-chair of the Board of Visitors of Western Reserve Academy, in Hudson, Ohio, and is a member of the Thunderbird Global Council (Thunderbird School of Global Management) in Glendale, Arizona. He has also held several other board positions during his career including the Venezuelan-American Chamber of Commerce, the American Chamber of Commerce and Industry in Belgium, the Ohio Polymer Strategy Council, the YMCA of Greater Cleveland, the Cleveland Institute of Art and El Barrio. 
Kramer earned his bachelor's degree from The Ohio State University and an MBA from Thunderbird School of Global Management.