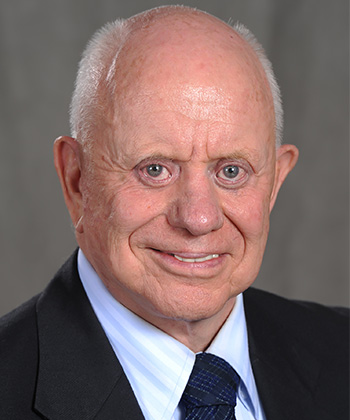 Harry J. Bury, Ph.D. is an Adjunct Professor of Systems Management at Baldwin Wallace University in Berea, Ohio and teaches in both the undergraduate and graduate divisions (1979 - present).
Dr. Bury also holds the Chair as Director of the Doctorate Program in Business Administration (DBA) at Burapha University in Bangkok, Thailand. He teaches Advanced International Organizational Behavior.  He earned a Ph.D. from Case Western Reserve University in Organizational Behavior in 1975. He also completed the Gestalt Institute of Cleveland's Post-graduate Program in 1975. Since then he has been involved in individual and large-scale systems change in the industrial, public and community sectors. In addition, he has co-developed an organic approach to management and organizational development toward creating open and free-flowing communications, increased productivity, collaborative management of work team culture, enriched job content and improved interpersonal and inter-group relations.
Dr. Bury's career is highlighted by consultations for corporations and governmental agencies worldwide. He has consulted with such organizations as TRW, Baily Controls, RTA, EMD Pharmaceuticals, and The U.S. Federal Reserve Bank among others.
Dr. Bury's international competence in experienced-based-cross-cultural training for the improvement in communications and problem prevention has been demonstrated as a consultant to and organizer of three International Assemblies, in Paris, France, Turin, Italy, and Quebec, Canada, as well as, consultant to companies in Indonesia, Vietnam, China, Brazil, Hong Kong, Costa Rica, Thailand, and Saudi Arabia.
In 1990, he received the coveted Strosacker Award at Baldwin Wallace University for Excellence in Teaching.
During the 1990-91 academic year, Dr. Bury had the privilege of being a visiting scholar in residence at Hong Kong Baptist University in Hong Kong. Since then, he has been doing seminars and workshops two-three times a year in Shanghai, Shenzhen,
Beijing, Guangzhou (China), Vietnam and in East Malaysia. He also has taught at FAE (Faculdade Catolica deAdministracao de Economia) University in Curitiba, Brazil in the summers of 2000, 2002 and in May 2005.
In 2001 and 2002, Dr. Bury had the privilege of teaching Leadership, Organizational Behavior, and Human Resource Management for Southern California University for Professional Studies, in Vietnam, China, and Malaysia.   In the winter semester, 2003 he was invited and was honored to teach Organizational Behavior in the MBA program at Assumption University in Bangkok, Thailand. 
Dr. Bury co-authored a text: Success in College and Career Simplified, which was published by Pearson Longman in the Fall of 2004.   Dr. Bury has also authored another book entitled, Thinking and Feeling Differently: An Emerging World View for the Third Millennium, which was published in the spring of 2011 and  is currently available at his website, www.harryjbury.com.