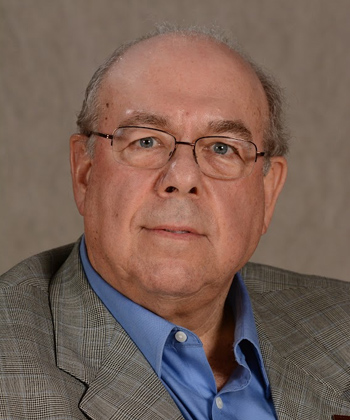 Lecturer
pbessler@bw.edu.
Phillip S. Bessler brings over 30 years of industry experience. His background includes management positions in industrial manufacturing businesses both in the Greater Cleveland area and Massachusetts.
From 1989 to 1998 he was vice president and general manager for Rockwell Automation/Allen Bradley, a unit of Rockwell International. In this position, he was responsible for new business ventures and the start-up of new business segments. Later, he served as president of Spang Power Electronics, a product and systems solution provider in the industrial power controls market.  In addition, he has helped companies grow revenue and streamline operations through his consultative work as the founder of the Bessler Consulting Group LLC. 
Professor Bessler is responsible for both teaching and program development in the area of entrepreneurship and new small business development. He has established The Business Clinic for entrepreneurs, small business owners and Not-For-Profits. "This clinic," says Bessler, "is part of the BW vision to become a major force in accelerating business growth and job creation in northern Ohio."  Since its inception in 2003 the Business Plan Clinic has grown by serving hundreds of for profit and not for profit organizations. 
Phil also serves as the Sam Walton Fellow for ENACTUS.   He has served on the University wide Information Technology Strategic Planning Committee.  He advises students both on curriculum and life issues
He is a graduate of Northeastern University (Boston), where he earned a B.S.E.E and M.B.A.
In the area of civic involvement, Phil is involved in a number for for profit and not for profit boards.  He serves on the advisory committee for the MAGNET Incubator in Cleveland.   Phil is a founding director of the Entrepreneurship Educational Consortium (EEC) which along with professors from 10 other regional universities and colleges creates programming aimed at retaining students with an entrepreneurial spirit in Northeast Ohio. (www.ImmersionWeek.org). Phil was a founding board member of Minds Matter of Cleveland, a not-for-profit organization that brings motivated high school students from low-income families together with dedicated mentors to achieve academic excellence & expanded educational horizons. He has served as board member of the Anti-Defamation League, ADL, an organization that has been combating anti-Semitism and bigotry of all kinds for over 90 years. He also serves on the Business Advisory Council for the Berea City School District and is a Junior Achievement volunteer.  He served for 16 years as trustee and board chair of Diversity Center of Northeast Ohio, Inc., formerly know as The National Conference of Community and Justice and the National Conference of Christians and Jews (NCCJ), the Race Relations Organization, a human relations organization fighting bias, bigotry and racism through education and intervention.