OVERVIEW
Prepare for a career that is in-demand, wellness-focused and versatile. Exercise science is a dynamic major that centers on exercise design, fitness management, and strength and conditioning.
It combines practical experiences, theoretical study and rigorous coursework in anatomy, physiology, biomechanics, and fitness and health assessment.
Real-world focused, the major helps you develop the interpersonal and professional skills needed for client interaction, fitness assessment and evaluation of client needs, and integration of this information into a rehabilitation or exercise program.
Hands-on learning is integral to the program. You'll benefit from impressive lab and research opportunities, diverse clinical visits, community outreach initiatives and more.
A required internship synthesizes your studies, builds networking contacts and hones analytical, problem-solving and communication skills.
CAREER OPPORTUNITIES
Cardiac rehabilitation specialist
Community program director
Wellness coordinator
Health care consultant
Health educator
Personal trainer
Recreation and sports director
Strength and conditioning coach
Group exercise leader
Medically-based fitness center manager
CURRICULUM
Offered as a major, exercise science is a comprehensive program that has career application in medical, corporate, community and commercial settings.
Through your studies, you'll learn to conduct fitness testing and implement exercise programs for low- to moderate-risk clients and individuals with controlled diseases. You'll also gain competencies for developing strength and conditioning programs for clients and athletes.
Upon graduation, students are strongly encouraged to seek professional certification through the American College of Sports Medicine or the National Strength and Conditioning Association to enhance their opportunities for employment.
Some students further their education by attending graduate school for allied health professions.
Exercise science is an ideal companion major to pre-physical therapy and athletic training.
STUDENT EXPERIENCES
Small class sizes, individual attention and faculty mentoring are hallmarks of the program.
As part of your studies, you'll work on an independent or team-based research project. The research can range from development of sports-specific techniques for athletes to focusing on ways to encourage individuals to adhere to an exercise program.
Experiential learning bridges classroom study with real-world opportunities. You can enhance your studies through internships, co-curricular activities and other learning opportunities.
Pre-Physical Therapy/Exercise Science
The Pre-Physical Therapy/Exercise Science Student Organization is a student-led group. It provides students with educational opportunities to develop skills, enhance their knowledge of these professions and learn about the requirements for graduate and professional programs.
At the annual Honors Ceremony in the spring, recognitions include:
Bonnie Raye Graduate Scholarship (in honor Bonnie Raye, who taught at BW and was the women's basketball coach, 1980-89).
Dr. Lee J. Tressel Scholarship (in honor of Dr. Lee Tressel '48, who taught and was BW's football coach, 1957-80).
Hower-Stover Award (in honor of Dr. Marjorie Hower, who was a professor at BW, 1947-80, and Myrta Stover, who coached and taught at BW, 1943-68).
ALUMNI SUCCESS
At Baldwin Wallace, you'll experience personal and professional growth in a supportive community that challenges and inspires you to succeed. 
Baldwin Wallace has long championed the success of its students. Evidence of this can be seen in the extraordinary achievements of its alumni spread throughout the United States and the world. Among recent accolades, 92 percent of graduates from the Class of 2014 reported being in rewarding jobs or in graduate school studies within six months after graduation.
Recent BW exercise science graduates are finding success in graduate school and various careers.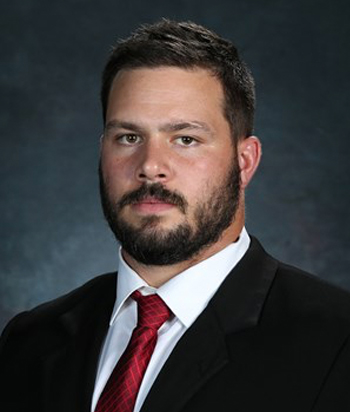 Michael Stacchiotti '14 is graduate assistant and strength and conditioning coach at Colorado State University in Fort Collins, Colo. Demanding academic course work paired with opportunities to apply learning in real-life settings prepared the Girard, Ohio, native for graduate study and certification.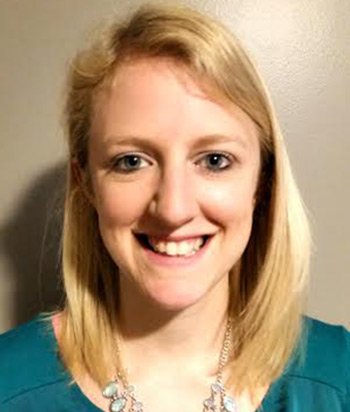 Stephanie Stefano '11 is doctor of physical therapy at St. John Medical Center in Westlake, Ohio. Small class sizes, individualized attention from BW faculty and extensive internship, volunteer and co-curricular opportunities were hallmarks of her undergraduate career. Stephanie is from Broadview Heights, Ohio. 
Amy Jo Sutterluety
Associate Dean, Health and Physical Education
Professor
Ph.D., The Ohio State University
Cassandra August
Associate Professor
M.S., Kent State University
Kerry A. Bebie
Assistant Professor
Ph.D., The University of Akron
Charles Campisi
Assistant Professor
Ph.D., University of Minnesota
Jaimy M. Dyer
Associate Professor
Ph.D., The Ohio State University
Karyn Gentile
Program Director for Athletic Training Program
Assistant Athletic Trainer
M.S., Syracuse University
Jessica Emlich Jochum
Associate Professor
Ph.D., University of Southern Mississippi
Jesse Jones
Assistant Professor
Ph.D., University of Illinois at Urbana-Champaign
James Mattern
Assistant Professor
M.S., Lock Haven University of Pennsylvania
Alvy Styles
Associate Professor
Ph.D., Kent State University
Megan Williamson
Assistant Professor
Ph.D., Kent State University